Address
Address
3-14-1 Hiyoshi, Kouhoku-ku, Yokohama, Kanagawa, JAPAN 223-8522
Phone
+81-45-566-1748
Fax
+81-45-566-1748
Extension
43220 (26-112A, 26-112B), 43282 (26-107A)
Mail (to Prof. Amano)
hunga_at_am.ics.keio.ac.jp
Map & Access
Our laboratory is located at the eastern end of Yagami campus,
the base floor of building #26. The room numbers are 26-112A,
26-112B and 26-107.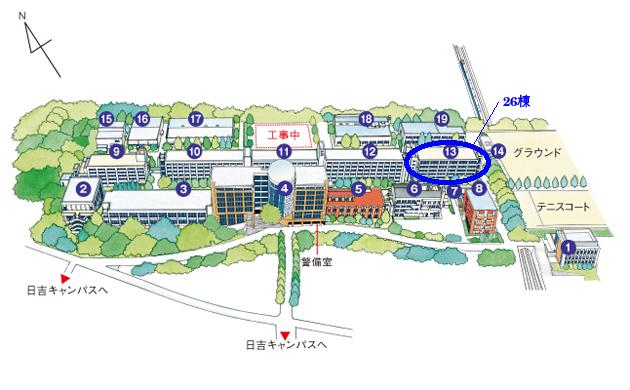 It takes about 20 minutes from Shibuya or Yokohama to Hiyoshi, by train (Tokyu Toyoko Line). From Hiyoshi station to Yagami campus, it takes about 10 to 15 minutes.
The detailed access map to our campus is here.